How to be a smart job seeker during the Covid 19 Pandemic? 
Nations around the world are struggling to contain the Covid -19 Pandemic and while  the world is at a standstill, most of them are worried  about the fact that the world economy is going down, people are being laid off, many business owners are shutting businesses and overall, the impact has been huge.
In such a scenario,  if one is trying to find a new job, it seems to be almost an impossible task. But is it really so difficult to find a job? Well, we don't think so. All we need to know are certain tips and tricks that will help you get your desired job.
Let's Discuss!
1. Stay Active on Job Portals 
The first and foremost idea of getting a job is to stay active on job portals, and when we say active, it literally means being on your toes. The frequency of you using the job portal is tracked. The same data is used to add filters and provide information to recruiting companies. How active you are affects your profile visibility. Hence, being active will help your profile come in the search.

Job portals like: www.naukri.com ; indeed.com; monster.com etc.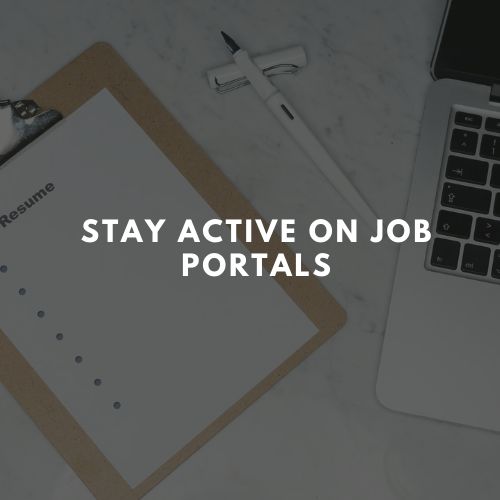 2.  Make LinkedIn your Best Friend.
LinkedIn has evolved a lot in the past few years. Networking is a huge part of LinkedIn and if used correctly, it can definitely get you a good job. The Primary aim of LinkedIn is to connect the Employer with the Potential Employee.
LinkedIn is full of groups that are devoted to specific professions and jobs. Join the ones which can connect you to your field employers. Don't use it as a job portal or to  just connect with the  HR, but also try and connect with managers of your dream companies, follow them and understand what will be the future requirements. Well research candidates are preferred over others. LinkedIn also allows you to write about you and your skill sets. Give your best shot here. Promote yourself as a brand and talk about your experience, your key skills and achievements.  Try and connect with the companies hiring resources and managers you are willing to work for and talk to them about your intent to be working with the company. This can help when a new opportunity comes up. Also, LinkedIn rates each profile and an 'All star Rating' profile are 40% more likely to get a job. The easier you make it for the recruiters to find you, the quicker you will get a JOB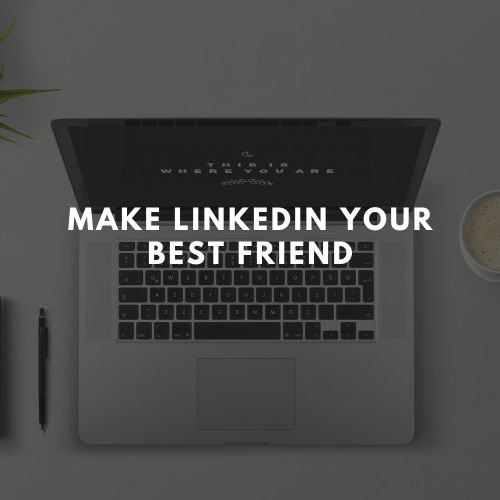 3.May be your Curriculum Vitae(CV) needs to be re-looked. 
It is said that Curriculum Vitae(CV) may only be looked at for just 6 seconds. It says a lot about you and it determines whether you will be called or an interview or not. One needs to keep updating their CV and also refining it. 
Also, CV may have different formats which will be relevant to the job that you are applying for. 
When your experience is closely related to job type and that you want to show your career growth – Chronological CV format can be useful. 

When you want to showcase your skills over your experience, one can try using Functional CV format. 

Lastly, when you have relevant experience as well as best skill sets, you can go or Hybrid CV format. As the name suggest, it's a mix of Chronological CV and Functional CV
Lastly, Quality of application will fetch you a job quicker than applying randomly and increasing just the quantity of applications
4. Learn more about Applicant Tracking System
Nowadays, Most recruiters use an Applicant tracking system. It helps them find the CV that may be a best match to their job requirement and they do not have to scan each and every CV. ATS uses the Keywords and tracks a CV which is simple to understand and easy to scan. 
Make the best use of ATS with this tricks: 
Customise your keywords or the job.

Don't make your CV fancy.

Use full acronyms and titles.

Check your spelling and Grammar
5.Make yourself a good Cover Letter
Cover letter should show your intent to work in an organisation. Not only that, it should be simple and normally written to show your interest to work in the firm or your being a prospective candidate with the required skills and experience. As much as possible, the cover letter should be clean and crisp. 
6. Upskill yourself. 
Learning never stops and there is no right or wrong age and time to upgrade your skills set. Due to lockdown, many online courses are now easily available at a nominal price and it's the right time to upgrade your skills. This will not only help you with better skills but you can also  add to your CV which shows how you utilised your spare time. 
Upskill yourself in Digital Marketing and Social Media Marketing with North Storm Academy.
Also combination courses like Digital Marketing with Data Analytics can be great move for future course. For more details, check out nsacademy.co